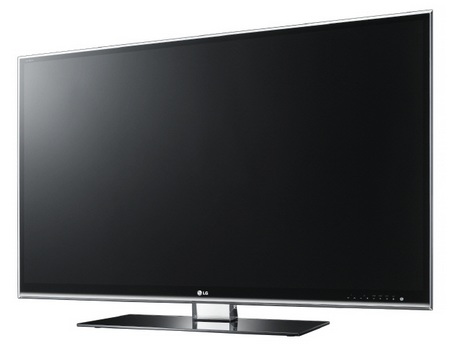 LG introduces its new INFINIA NANO FULL LED series 3D HDTVs, including the LW9500 and LW7700 models, featuring NANO Lighting Technology to offer a clear, bright and smooth picture. These HDTVs feature improved localized dimming in both 2D and 3D with their Micro Pixel Control. According to LG, 55- and 60-inch models will pack in 288 local dimming blocks, while the 47-inch model has 240 local dimming blocks.
The LW9500 is further enhanced by LG's TruMotion 480Hz, while the LW7700 features LG's TruMotion 240Hz. They have achieved THX 2D and 3D Display Certification and comes with support for Smart TV, providing consumers with a simple-to-use interface that allows access to thousands of movies, customizable apps and videos. They also include DLNA technology.
The LG INFINIA NANO LW9500 is available in 55-inch and 60-inch models while the LW7700 comes in 47-inch and 55-inch.