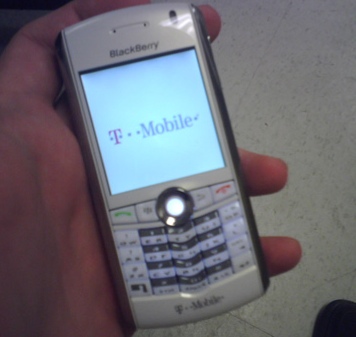 T-Mobile is going to launch a White BlackBerry Pearl. The BlackBerry Pearl features a 240 x 260 TFT display, 1.3-megapixel camera. The phone has 64MB Flash memory, microSD card slot, Bluetooth 2.0, a SureType keypad. The spec of the White Pearl will probably be the same.
According to our sources, it's not a flat color, but a pearly white that "shines" — a little more glitzy than the solid black we're used to seeing on this sucker. Look for the phone to launch this coming Monday for the same price as its darker sibling (we hope).
More pictures after the jump.