Other than the high-end Excite Pro, Toshiba also launches the more affordable Excite Pure Adroid tablet. Instead of the new Tegra 4, the device is boosted by NVIDIA's Tegra 3 mobile processor. It gets 1GB of RAM and will be running Android 4.2 Jelly Bean. The 10.1-inch AutoBrite display has a 1280×800 HD resolution.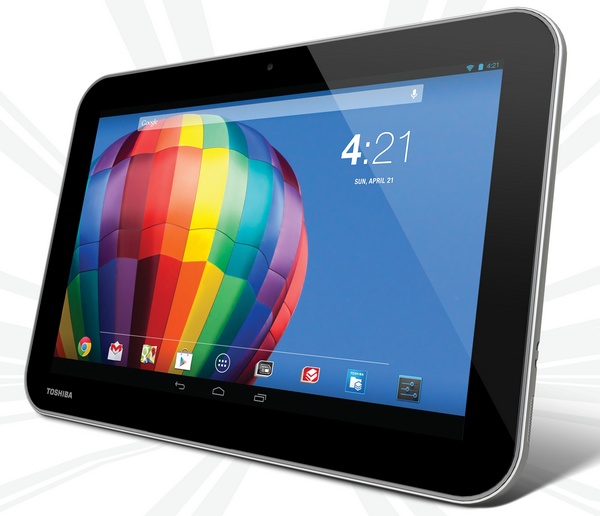 The Pure has no back camera but just a 1.2 Megapixel HD front camera. It includes DTS Preimum Voice Pro sound enhancement and has a microHDMI output. Other specs are pretty standard, including Bluetooth 3.0, WiFi 802.11n, microSD slot GPS, 3-axis Accelerometer and gyroscope. You can expect up to 13.5 hours of battery life. Toshiba has pre-loaded the tablet with ThinkFree Office Mobile for viewing and editing Office files. It doesn't have HDMI port although to connect it to a screen or a computer, but maybe you can do the job with a Best HDMI Splitters 2017 | HDMI Switcher Cable Full … – Top9Rated, so you convert the port to a real HDMI port.
The Excite Pure is priced at $299.99.
[Toshiba]