Belkin introduces the new Thunderstorm Handheld Home Theater, which is a portable, full-range speaker dock system for the iPad. The speaker dock integrate seamlessly with the iPad and features advanced digital sound technology to enhance movies, music and games for a rich audio experience.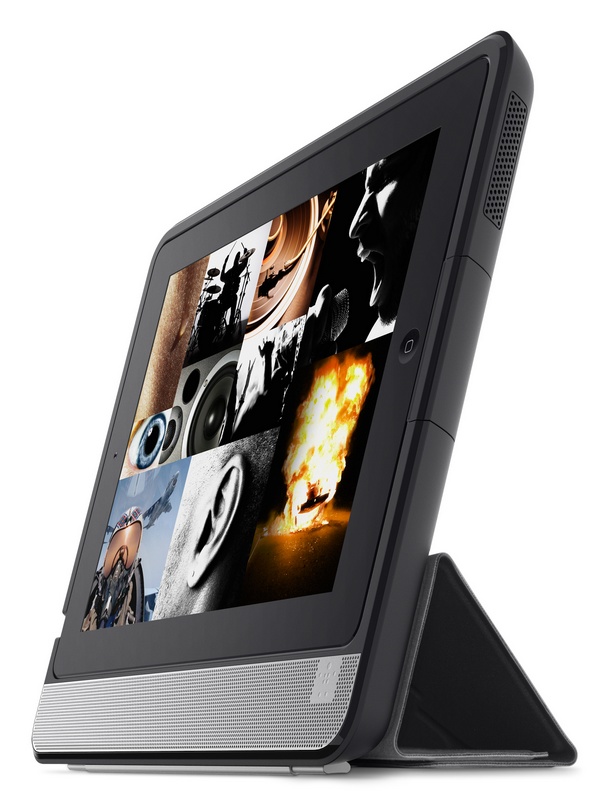 The Thunderstorm is basically an iPad case with built-in stereo speaker. It fits flush around an iPad and connects directly through the iPad dock connector. It sports low-distortion, high-efficiency amplifier and front-facing, landscape-oriented stereo speakers; and features Audifi sound enhancement to deliver cinematic-quality sound. The design includes ported speakers and integrated air channels for optimal airflow, offering rich bass and depth.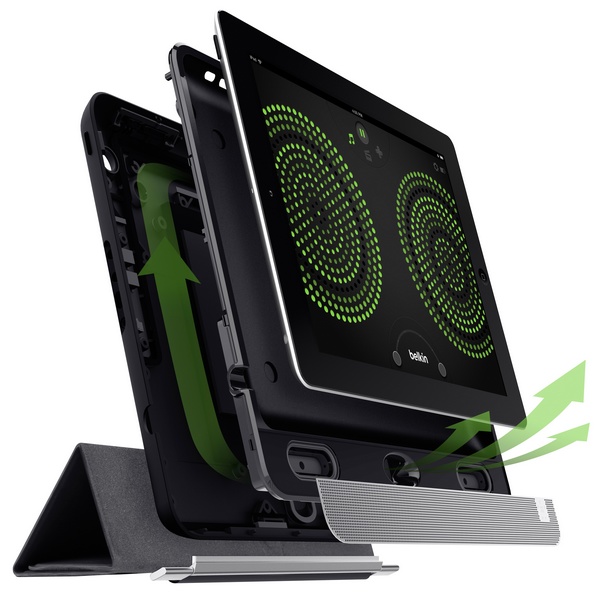 The Thunderstorm Handheld Home Theater also comes with a magnetically attached folding soft cover (Like Apple's own SmartCover) for a variety of comfortable viewing angles and screen protection. The speaker system/case provides full access to iPad's camera, all buttons and connectors. Belkin offers both 30-pin model (G3A1000) for iPad 2 and iPad 3, and Lightning model (G3A2000) that works with iPad 4. Users can use the free Thunderstorm App customize soundscapes for music, movies and games.
The 30-pin model will come first in January, and the model with Lightning connector will be released in the Spring. The price is $199.99.