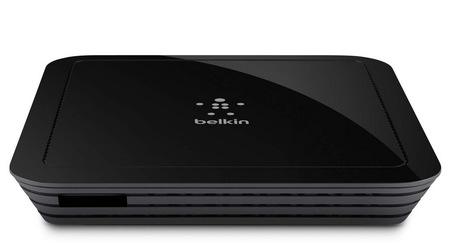 Belkin launches its @TV plus, a box designed to bring live and recorded TV content to mobile devices. The device can connect and control multiple sources, such as a digital cable box, satellite receiver, or DVD player, and works with both standard and HD programming and provides full HD output. With the @TV plus, you can watch your favorite TV shows, movies and other TV content, either Live or recorded, anywhere anytime using your tablet, smartphone, or laptop with Wi-Fi, 3G, or 4G access.



The @TV plus has Ethernet LAN port and built-in WiFi. It can even record directly on mobile devices. The streaming box offers an easy to use Channel Guide with swipe surf for easy scrolling. It works with the @TV app on iOS and Android and is compatible with Windows PC and Mac.
Belkin's @TV plus (G1V1000) is priced at $149.99.