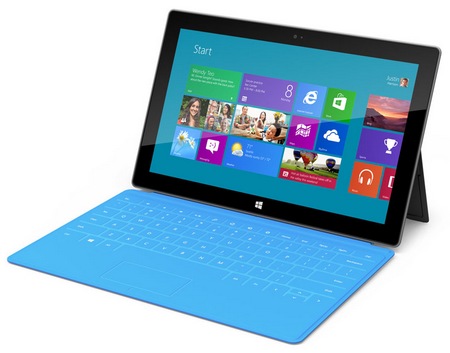 You may have heard of Microsoft's Surface, the a multitouch table. The software giant has re-introduced the brand, launching the own-branded Surface tablets running Windows. Two versions are available, the Surface for Windows RT and Surface for Windows 8 Pro. Both Surface tablets have a all-magnesium VaporMg case with built-in kickstand, which is good for watching video.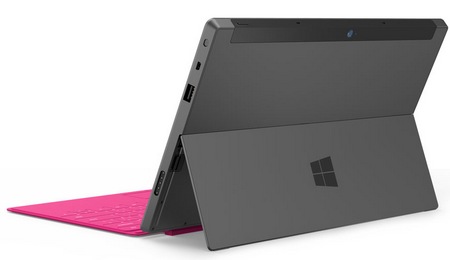 The Surface for Windows RT is based on ARM processor and is confirmed to be powered by NVIDIA's Tegra 3 quad-core processor. It features a 10.6-inch ClearType HD touchscreen, micro HDMI video output. The Windows for ARM tablet comes with 32GB or 64GB internal storage and has USB 2.0 port and microSD card slot, and supports WiFi connectivity with 2×2 MIMO antennae. It measures just 9.3mm thick and weighs 676g. Running Windows RT, this model comes pre-loaded with Office 15 apps. The tablet comes packs 31.5 W-h battery.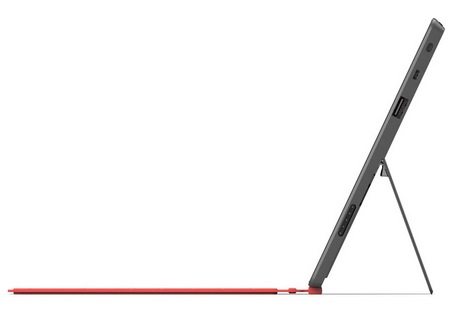 The Surface for Windows 8 Pro, on the other hand, is basically a x86 tablet boosted by Intel Ivy Bridge 3rd gen Core processor. This model is just like an Ultrabook without keyboard. It also gets a 10.6-inch ClearType touchscreen, but is enhanced with Full HD resolution, and can be used with stylus pen There are microSDXC card slot, USB 3.0 and Mini DisplayPort port and the 2×2 MIMO antennae for WiFi. The Windows 8 Pro version comes in 64GB and 128GB. Compare to ARM version, this version gets more advanced features but at the same time is thicker and heavier, measuring 13.5mm thick and 903g. It battery is also bigger with 42 W-h capacity.
Microsoft will also release Touch Cover and Type Cover that not just protect the Surface tablet but also add keyboard for easy typing.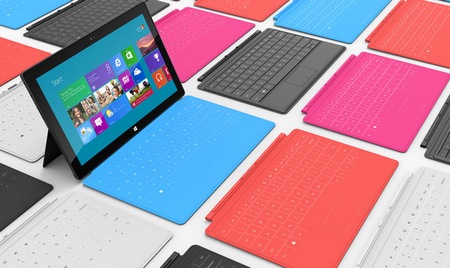 [Microsoft 1|2]