JVC offers this Everio GZ-HD500 Full HD camcorder that sits between the 120GB GZ-HD620 with Back-illuminated sensor and the GZ-HM320 with 8GB flash memory. The HD500 has a microSD/SDHC, instead of SD/SDHC, slot in addition to the 80GB hard drive.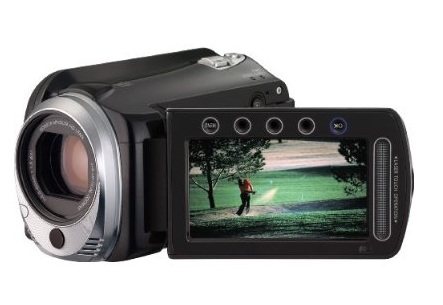 The Everio GZ-HD500 features a 1.37 Megapixel sensor for recording 1920x1080p Full HD video at 24Mbps bit ratem and a 20x optical zoom Konica Minolta lens. Other features, like 2.7-inch LCD screen, Advanced Image Stabilizer, face detection, time-lapse recording, are identical to the HM320, but it doesn't support seamless recording.
You can buy the JVC Everio GZ-HD500 for $549.75.