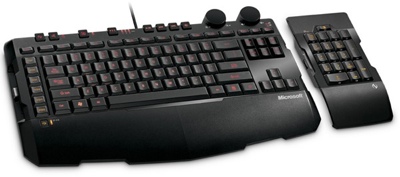 Microsoft officially announced the SideWinder X6 keyboard and the X5 mouse. The SideWinder X6 is a gaming keyboard with a switchable keypad. The keypad is a standard number pad in normal mode and it will become a programmable macro pad in game mode.
Microsoft introduces also the SideWinder X5 Mouse that has nine button of which five are customizable. It offers a sensitivity up to 2,000 DPI and a quick launch button for Windows Vista Games Explorer.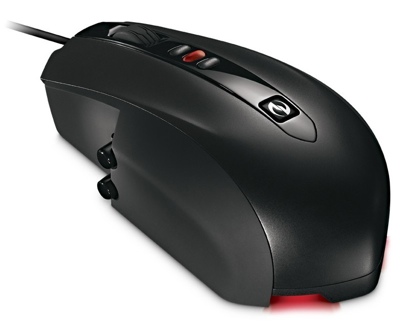 Features of the SideWinder X6:
Mode switching lets gamers manually toggle the keyboard from standard mode to either of two gaming modes. LEDs show the selected mode.
Automatic profile switching detects the application that is running and applies the custom profile.
Designed for Gaming
The SideWinder X6 Keyboard is more than a standard keyboard with a few extra bells and whistles – it was built from the ground up with gamers in mind, to give them an edge up on their competition. To complement its versatility, the keyboard has the following additional features to produce the ultimate gaming package:
New Cruise Control feature continues an action without having to hold down the key or keys assigned to the action. Gamers can use Cruise Control with up to four keys at a time.1
In-game macro record button lets gamers record any sequence of keystrokes – even standard chat messages. Macros are stored on the PC hard drive and can be easily shared.
WASD gaming keys, the most commonly used keys for gamers, have front-face lighting for enhanced visibility.
Quick-Launch key gives one-touch access to Windows Vista Games Explorer, allowing gamers to quickly see the games in their PC's game library.