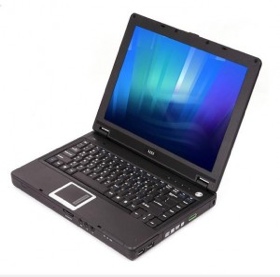 MSI offers in Korea the Megabook S430X-064KR AMD-powered notebook PC. The Megabook S430X-064KR features an AMD Athlon 64 TK55 1.8GHz processor, 1GB of DDR2 RAM, nVidia GeForce GO 6100 video card and a 120GB hard drive.
Other features include a 14.1-inch LCD display, a DVD SuperMulti writer and support for WiFi 802.11b/g connectivity.
This Megabook is available in Korea for 699,000 Korean Won.