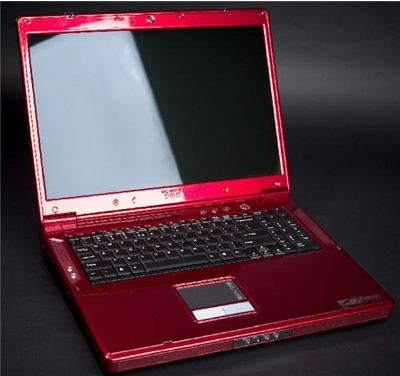 Want to get a laptop to replace your desktop PC? Falcon Northwest Fragbook DRX may be your choice, but get your cash ready.
You can get a Falcon Fragbook DRX laptop with an Intel Core 2 Duo Extreme X6800 2.93GHz processor, 4GB of RAM, two NVidia GeForce 7950GTX Go 512 MB Graphic cards, and up to 3 SATA hard drives.
The Fragbook DRX comes with a 17-inch 1920×1200 LCD display, a 8X Dual layer DVD+/RW burner, WiFi 802.11b/g/n connectivity and a built-in 1.3 Megapixel webcam. You can also get the CATV tuner and the integrated 7-in-1 card reader.
As I said, get your cash ready, the powerful notebook will cost you $7687.