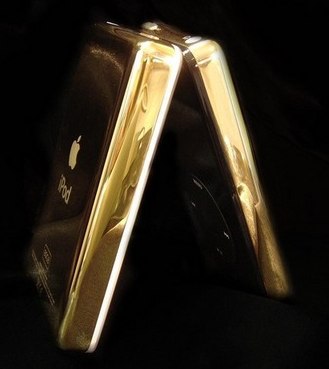 Want a different iPod? You may want to get this iPod encased by 23 Carat Gold. You can get Gold iPod video or Gold iPod nano. The iPod video i available in 30GB and 80GB with price tags of Euro 299.99 and Euro 399.99 respectively. The Gold iPod nano is priced at Euro 299.99.
For the first time ever, you can now get your Ipod in 24 carat gold.

Sleek and beautiful 24ct unique hardened mirror gold. Available in Ipod, Nano and Ipod video, please pick which colour your prefer. if your colour is not listed just send us an email and we will get your prefered colour.