Apple updates its Mac Mini with Intel's 3rd generation dual-core Core i5 and quad-core Core i7 Ivy Bridge processors. The new CPUs are twice as faster and packs integrated graphics that are up to 65 percent faster. The Mac Mini comes with 4GB of RAM (max 16GB) and Intel HD Graphics 4000.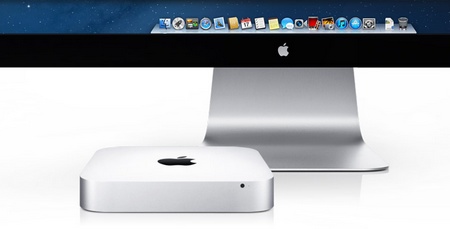 The Core i5 2.3Ghz model  ($599) gets 500GB hard drive while the quad-core Core i7 model ($799) packs a 1TB hard drive, with option to upgrade to 256GB SSD or 1TB Fusion Drive. The Mac Mini offers Mini DisplayPort output and HDMI output, and has a Thunderbolt port, four USB 3.0 ports, FireWire 800 port, SDXC card slot. It supports Bluetooth 4.0 and WiFi 802.11n.
Apple also releases the new Mac mini with OS X Server powered by 3rd gen Core i7 2.3Ghz CPU. It packs two 1TB hard drives and 4GB of RAM, and is loaded with OS X Server. The price is $999.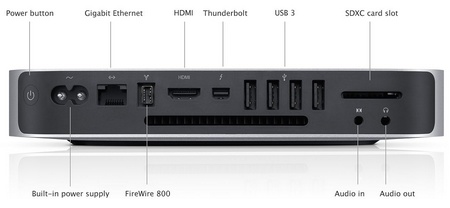 [Apple]