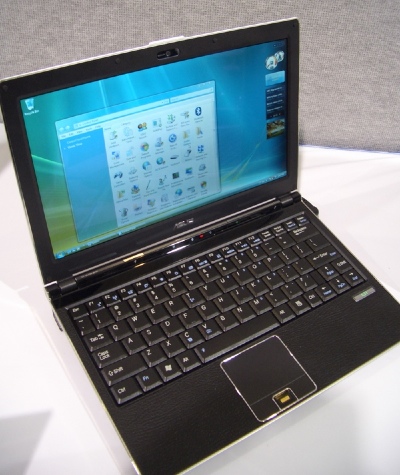 Asus shows it latest U1 laptop other than the Asus W5Fe with SlideShow support.
The Asus U1 laptop features an Intel Core Duo U2400 1.06Ghz processor, up to 1.5GB of DDR2 RAM, 80GB Harddisk Drive. It has also Bluetooth, an integrated webcam and an integrated fingerprint reader. The price will be around $2199. It is Windows Vista Ready.
More pictures after the jump.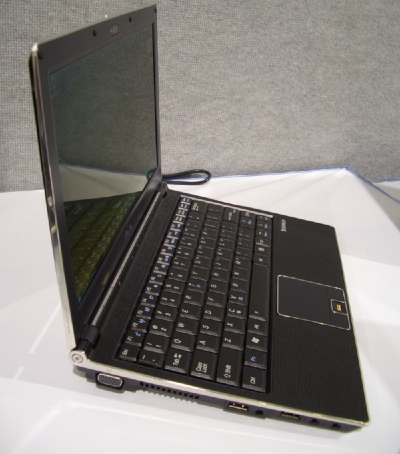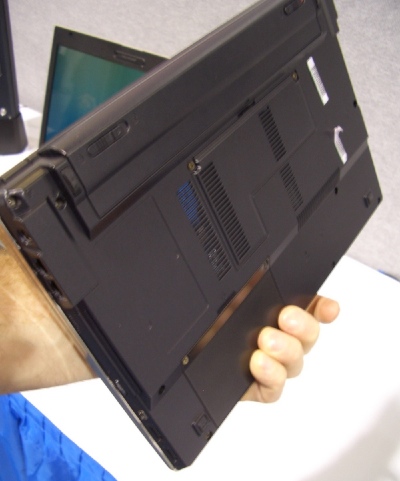 [Engadget]