Using iPad in business envionments is pretty common now and to manage large number of iPads is not an easy job. A company called Bretford has introduced the Mobility Cart 42 to make managing iPads a little bit easier, which is able to charge, store, secure and transport up to 42 iPad or iPad mini devices.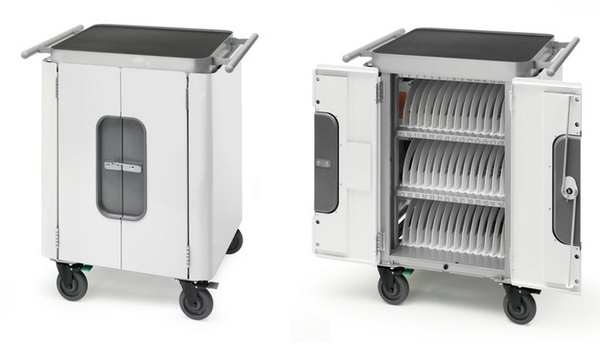 The cart has 42 1-inch wide slots for accommodating iPads with cases and there are laser-cut numbers above the slots to keep iPad organized. It is compatible with Apple's 5W, 10W and 12W USB power adapters. With separated locking front and rear compartments, users can keep chargers locked separately from iPads.
The Mobility Cart 42, I believe, should work with other tablets and smartphones as well.
[Bretford]