Along with the QuietComfort 20 in-ear headphones, Bose also brings a new speaker to its SoundLink range, introducing the SoundLink Mini ultra-portable Bluetooth speaker. Measuring 2×7.1×2.3-inch and weighing 1.5 pounds, which is 30% the size and 50% lighter than the the original SoundLink Mobile, the mini speaker is portable enough for you to enjoy music on the go.

Despite its compact form factor, the ultra portable speaker delivers big sound with two new passive radiators for reproducing the lowest low notes and a custom-designed, high-efficiency Bose transducers. There is also integrated digital signal processing for balanced sound. and optimized audio output The speaker uses Bluetooth A2DP for wireless connection with mobile devices such as iPhone, iPad, Android phones/tablets and it can remember the six most recently used devices. There is also a AUX input jack for connecting other audio sources.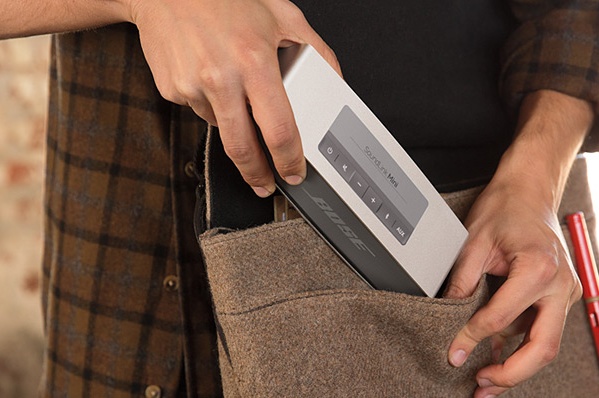 Complementing the mini size of the portable speaker is its sleek, elegant design with a single-piece aluminum casing. Its internal li-ion battery can provide up to 7 hours of listening and a charging cradle it included for docking and recharging. The SoundLink Mini is priced at $199.95.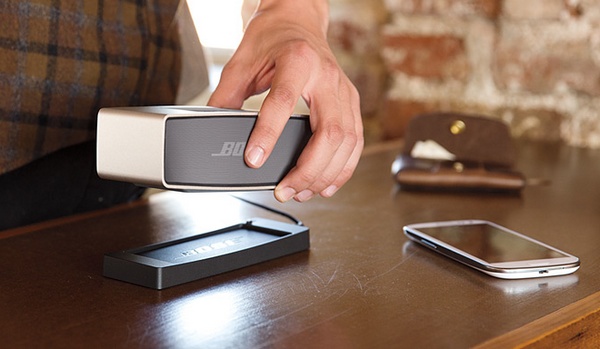 [Bose]