Logitech launches the Wireless Headset H820e business headset for unified communications and PC-based soft phones. In an affordable package, the H820e brings enterprise-grade audio and innovative features to "everyone in the organization, working in all types of locations from traditional cubicles to open offices and even from home."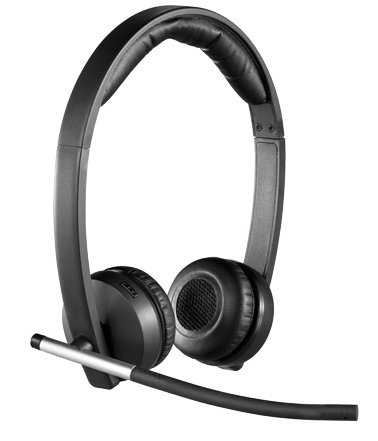 The H820e is available in mono and dual models. They utilizes DECT (Digital Enhanced Cordless Telecommunications) standard for a range of up to 300 feet and high-density deployment in crowded offices.  Featuring noise-cancelling microphone, acoustic echo cancellation and digital signal processing (DSP), the H820e headset deliver true-to-life sound, even in noisy work environments. Optimized for Microsoft Lync, the headsets are also compatible with all most unified communication and soft phone applications, including Cisco platforms. The wide band/narrow band switch offers control between audio quality and density.
The lightweight headsets have flexible microphone boom, padded leathereet headband and earpads. Other than on-ear call controls, you can also find in-call LED indictor on the backside of the boom, and mute button and mute indicator LED light on the boom. The headsets can automatically pair with the included charger dock, making it easy to use the headsets with any workstation.
Coming in May, the mono model is priced at $179.99 and the dual model costs $199.99. Logitech will also release the wired USB Headset H650e with similar features that is priced at $79.99 for mono and $89.99 for stereo.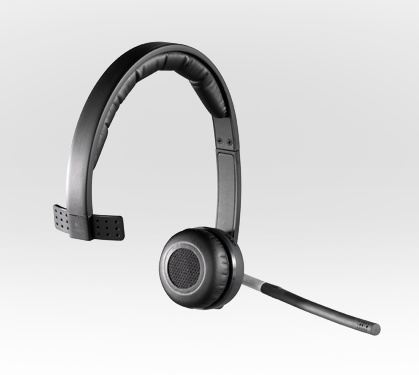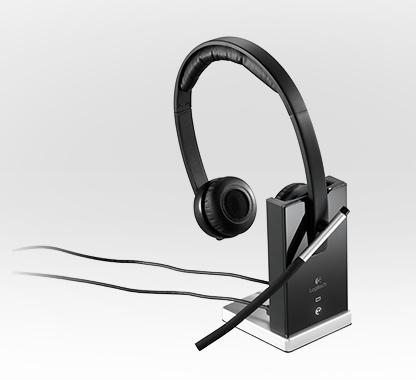 [logitech 1|2]