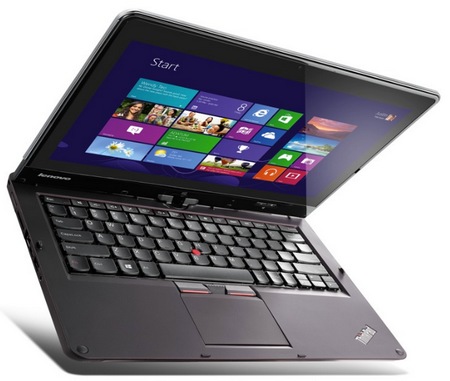 Other than the flipping IdeaPad Yoga, Lenovo also brings the ThinkPad Twist convertible Ultrabook for business. While Yoga's screen flips, the display of the Twist goes further that it is not just flips but also swivels, and this is the reason it gets its name. It is powered by Intel's Ivy Bridge processor up to Core i7 with up to 8GB of RAM and runs Windows 8 Pro.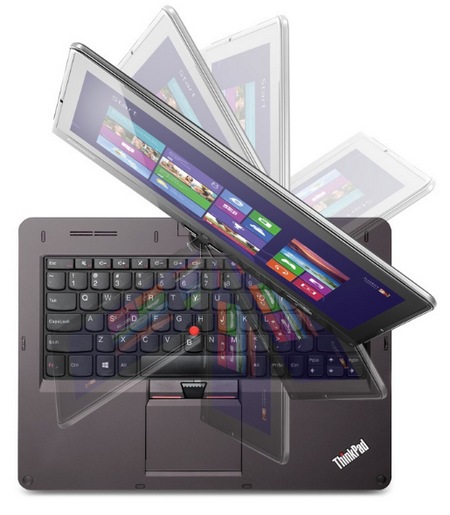 The ThinkPad Twist comes with up to 500GB 7200RM hard drive or 128GB SSD for storage. It has a 12.5-inch IPS touchscreen display with 350-nit brightness with Gorilla Glass, and provides mini HDMI and mini DisplayPort for connecting a bigger monitor. The convertible ThinkPad also features WiFi connectivity, chiclet keyboard, memory card slot, two USB 3.0 ports, TPM and optional 3G support. As a tablet for business, the Twist comes with dedicated software tools specifically for small business including Lenovo Solutions for Small Business powered by Intel Small Business Advantage and Lenovo Cloud Storage by SugarSync.
Lenovo's ThinkPad Twist will be released on 26 October starting at $849. Lenov will also release the ThinkPad Tablet 2 Windows 8 tablet PC with optional digitizer and pen for precision input in November for $649.