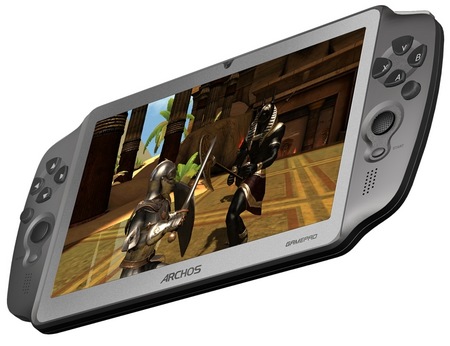 Archos introduces a new 7-inch handheld gaming device running Android. Called GamePad, the tablet combines gaming controls with Android for a full tablet and gaming experience in one. It is powered by a dual-core 1.5GHz processor with Mali 400mp quad-core GPU for a smooth gaming experience. According to Archos, the decision to build the GamePad was made when game controller support API was added to Android 4.0 Ice Cream Sandwich.
The GamePad comes with a 7-inch capactive touchscreen and features physical control buttons and D-pad for gaming control. To ensure control compatibility with Android games, the tablet comes with automatic game recognition and mapping tools. Other than gaming, the GamePad works like other Android tablets offering access to the Internet, email, apps.
Archos will release the GamePad at the end of October for less than Euro 150.