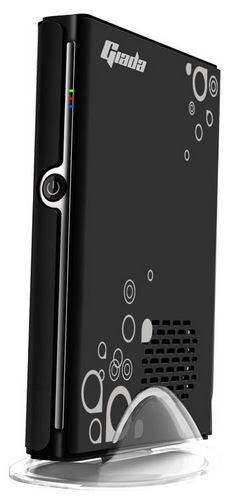 Following the i35G and i53, Giada introduces yet another mini PC, the A51. While looks exactly the same as the i35G and i53, the new model is powered by AMD's Fusion T56N processor, instead of Intel's platform. Ideal for use as HTPC for home entertainment, the A51 can handle Full HD video playback and delivers 5.1-channel surround sound.


Giada's AMD mini PC comes with 4GB of RAM and a 320GB hard drive. It has multi-in-one card reader, HDMI and VGA video outputs, a USB 3.0 port and four USB 2.0 ports. You can expect Bluetooth and WiFi 802.11n connectivity. Thanks to Giada's advanced heat control technology, the A51 runs cool and quiet.
The Giada A51 comes in black and white.