It is not difficult to find dust, dirt, food residue and spills in your keyboard, but cleaning is not easy to do and you just can't make it completely clean due to gaps and keys. Here comes Logitech's new Washable Keyboard K310 that is easy to clean and easy to dry. You can hand-wash the durable keyboard in the sink and submerge it in up to 11 inches of water. The keyboard has drainage holes at the back for easy drying and its key characters are laser printed and UV coated to help ensure the letters don't fade in the wash.


The full-size K310 also comes with a sleek and thin profile and is designed for comfortable typing with familiar layout with white, chiclet keys. It comes with F-keys and number pad and offers 12 hot keys for instant access to Internet, e-mail, play, volume and more. According to Logitech, the keys can last up to five million keystrokes.
Logitech's Washable Keyboard K310 is now available for $39.99.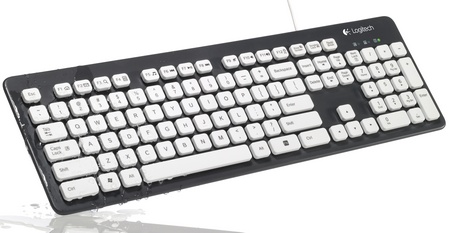 [Logitech 1|2]