Polaroid introduces the new Z2300 instant digital camera featuring the ink-free Zero Ink (ZINK) Printing Technology. The camera features 10 Megapixel image sensor and a 3-inch large display for viewing photos. It uses the ZINK Zero ink technology with ZINK Paper to deliver vibrant and highly saturated 2×3-inch smudge-proof, water-resistant, tear-resistant prints. You can also add border, including the Classic Polaroid Border logo format, to your photo, crop photos on camera before priting, and print in black and white.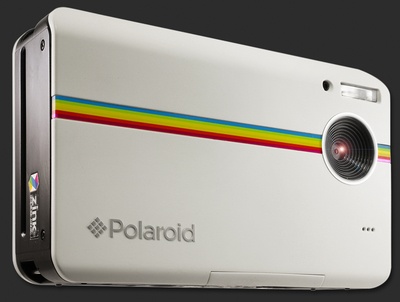 ZINK Paper is an advanced composite material with cyan, yellow, and magenta dye crystals embedded inside. Before printing, the embedded dye crystals are clear, so the ZINK Paper looks like regular white photo paper. The Z2300 uses heat to activate and colorize these crystals, delivering clear, vibrant prints in less than a minute.
The Z2300, other than taking photos, also records HD videos and comes with built-in speaker and microphone for audio playback and recording. The compact instant camera can print in less than a minute. Photos are saved in SD memory cards. The Z2300 is priced at $159.99, while 50-sheet packs of 2×3" Premium ZINK Paper costs $24.99 and 30-sheet packs sell for $14.99.