JBL releases the On Tour Micro, an ultraportable speaker that slips easily into a pocket or carrying bag. The speaker features Odyssey full-range transducer to deliver dynamic, big-system sound with 2.2W amplifier power. The ultraportable speaker comes with internal rechargeable lithium-ion battery providing up to 6 hours of playback.
The On Tour Micro has built-in 3.5mm audio cable for connecting any portable device easily, and has an additional 3.5mm jack. A mini USB port and included cable let you charge your JBL On Tour Micro from a laptop or other USB host while you're listening to your favorite music.
The JBL On Tour Micro is available in black and white, and there are Roxy special edition and Quiksilver special edition.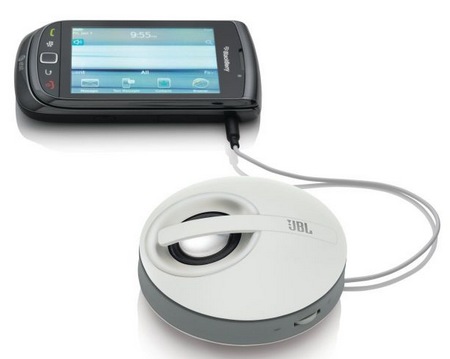 [JBL]