AViiQ launches the Portable Charging Station, a 4-port charging solution for your mobile devices such as cellphone, MP3 player, GPS device, tablet. The station offers four USB ports for charging and one of them is a data port that allows for easy syncing and data backup while charging. Its USB ports can charge most mobile devices including the iPad that required 10-watts.

AViiQ Portable Charging Station has multiple internal and external pockets to keep device-specific cables neat and organized. It comes with integrated power adapter so you don't need to bring all your wall plug anymore. Small enough to fit in a purse, laptop bag or backpack, the travel sleeve measures 10 x 5 x1.5-inch and weighs less than 1 lb, making it perfect for travelers who desire versatility and portability.
AViiQ Portable Charging Station is priced at $79.99.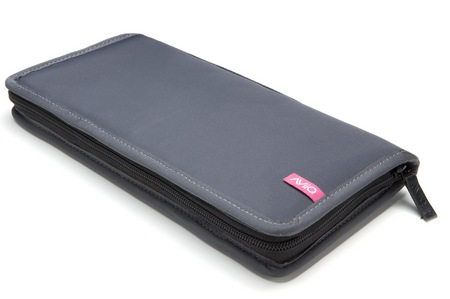 [AViiQ]