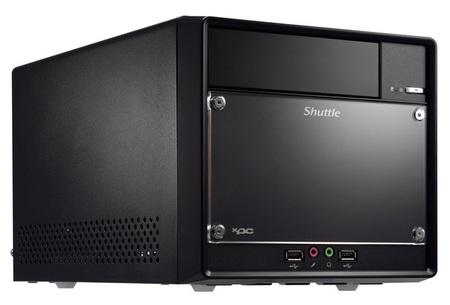 Shuttle introduces a new mini PC barebone, the XPC SG41J4 that provides the option to configure the design of the case front fit your own style and taste. With a removable acrylic cover, users can simply insert and photo behind the plate.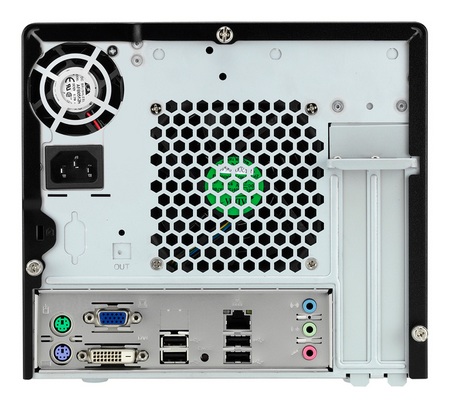 The XPC SG41J4 supports Socket 775 CPUs including Core 2 Quad, Core 2 Duo, Pentium/Celeron Dual Core and Celeron 4xx; and 800, 1066 or 1333 MHz front side bus. It offers two 240pin DIMM memory slots with support for DDR3-800/1066, dual-channel and up to a total of 8GB memory. The barebone comes with integrated Intel GMA X4500 graphics and integrated 5.1-channel audio, and has one PCI-Express x16 and a PCI slot.There are three SATA 3Gbps ports and one IDE ATA connector.
Shuttle's new XPC mini PC includes also built-in Ethernet port, VGA output, DVI-D output, four USB ports, two PS/2 oorts and two onboard USB 2.0 ports. It gets a steel chassis.

[Shuttle]