Beats by Dr.Dre launches the new Beats Pro, its flagship reference headphone designed by audio professionals for audio professionals. The over-ear Beats Pro features a variety of ambient noise-isolation capabilities, backward spinning flip-up ear cups that let DJs monitor the room without taking the headphones off, washable ear cushions and dual input/output cable ports.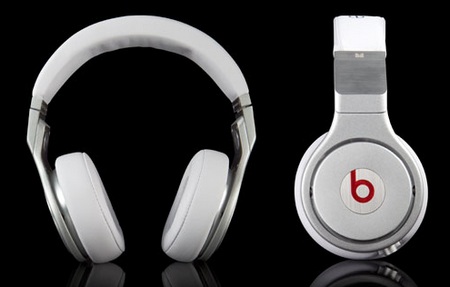 The Beats Pro is built from strong yet lightweight aluminum for rugged use on-the-go and is designed for rock-solid durability with all-metal hinges. It comes with an extra long coiled cable, a heavy duty, gold plated 1/4-inch adapter, touring case and a Monster Clean Cloth with Anti-microbial protection.
The Beats by Dr.Dre Beats Pro is priced at $449.95. It comes in black and white.