Optoma announced the HD66, the company's first 3D-Ready HD home theater projector. The HD66 is based on Texas Instruments' 0.65 DMD DLP chipset with BrilliantColor technology and is able to deliver 3D images in 720p HD, 3D glasses needed.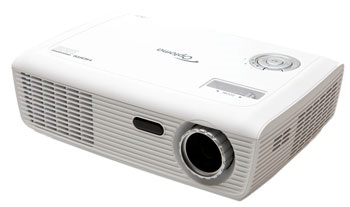 Optoma HD66 offers 2500ANSI lumens and 4000:1 contrast ratio and can project images from 23-inch to 300-inch diagonal. There is a built-in 2W speaker. It accepts HDMI, VGA-In, S-Video, Composite Video inputs and has a RS-232 connector.
The Optoma HD66 is priced at $699.
[optoma]