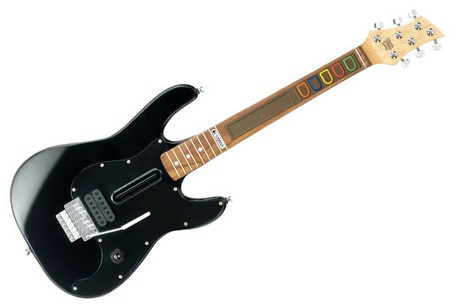 Along with the Harmony Adapter, Logitech introduces the new Wireless Guitar Controller for PS2 and PS2 gaming consoles. The Wireless Guitar Controller is designed for Guitar Hero series games that it works with Guitar Hero games for PS3 and Guitar Hero World Tour games for PS2.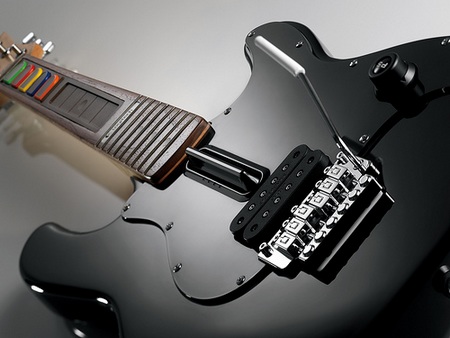 The controller has a wood neck, metal frets and tuning peg handles and rosewood fingerboard. It features a touch-sensitive neck slider and star power button and it's Strum Bar is quiet as a whisper.
The Wireless Guitar Controller comes with a 2.4 GHz wireless USB receiver for PS3 and PS2 offering a wireless range of up to 10 meters. It is available now for $199.99.