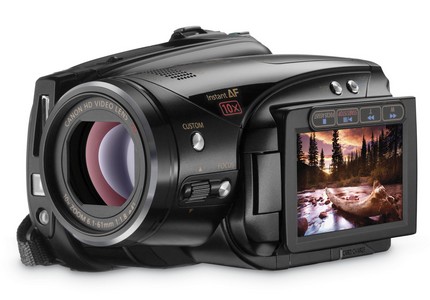 Canon introduces the new VIXIA HV40 HD camcorder that utilize HDV tapes. The VIXIA HV40 features a 2.96 Megapixel Full HD CMOS Image Sensor and a Canon 10x HD Video Lens. It can record in native 24p Mode that captures 24 progressive frames per second.
Canon's VIXIA HV40 offers 200x digital zoom, Instant AutoFocus, SuperRange Optical Image Stabilization, a 2.7-inch display and HDMI terminal.
Canon's VIXIA HV40 is a replacement to the VIXIA HV30 camcorder. It will be launched in March 2009.