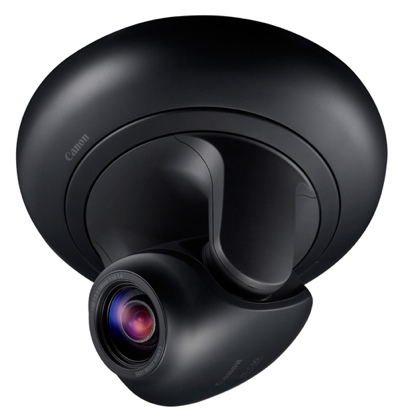 Canon announced the VB-C60 a PTZ network camera monitoring solution. This Canon VB-C60 features 40x optical zoom with a 56-degree wide angle lens and Progressive Scan CCD image sensor for high quality video capturing. It has also image stabilizer, Auto Day/Night, Motion Detection, Smart Shade control and DIGIC NET Processing.
Canon VB-C60 offers PTZ, Pan, Tilt and Zoom functions. It supports IPv6 and IPsec protocols. Videos are encoded in Motion-JPEG /MPEG-4 formats.
Canon VB-C60 supports the IEEE 802.3af standard for Power over Ethernet for convenience and ease of installation. It comes bundled with the VK-Lite Network Video Monitoring & Recording Software.
The Canon VB-C60 is priced at $1,699.