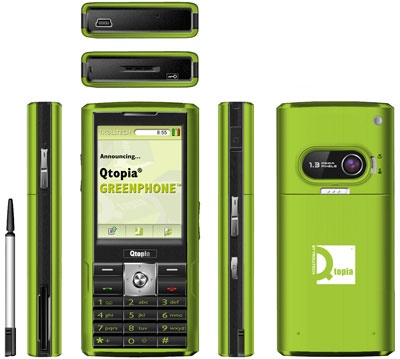 This is the Trolltech Qtopia Greenphone, a Linux-based quad band GSM/EDGE mobile phone. THe Qtopia Greenphone is powered by an Intel XScale 317MHz processor, 128MB ROM, 64MB RAM and it has a QVGA LCD touch screen, a 1.3 Megapixel camera, Bluetooth, and a miniSD card slot.
The phone runs on the Qtopia Phone Edition 4.1.7 OS which is based on the Linux kernel 2.4.19.
Here is a videp preview after the jump.