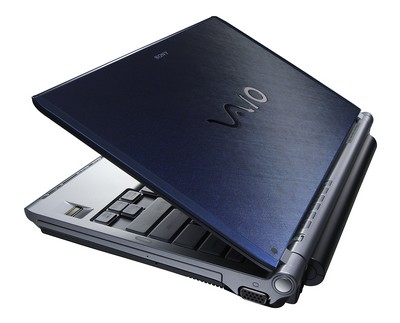 Sony announced also the VAIO VGN-TX5XN/B laptop. The Sony VAIO VGN-TX5XN/B is powered by an Intel Intel Core ULV U1500 processor, 1GB of RAM, integrated Intel GMA 950 graphics and 100GB hard drive. The laptop has also a DVD+/-RW/+R Dual layer burner, a 11.1-inch WXGA X-black LCD display,WiFi 802.11 a/b/g, and Bluetooth.
Thanks to the advanced carbon fiber construction, the VAIO VGN-TX5XN/B weighs only 1.25kg while it has also Fingerprint recognition for security.
The Sony Vaio TX5 series runs Windows Vista Business.