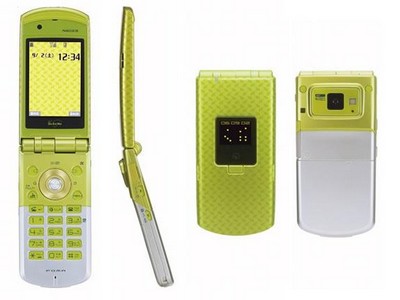 NTT DoCoMo has announced NEC N902iS which features search engine base on camera photo submission. The photo search engine is called search engine called Evolution Robotics.
The NEC N902iS features a 4 megapixel camera with Auto Foucs, 2.5-Inch QVGA 262k colors TFT main display, 1-inch sub-display, miniSD slot. The phone measure 104x51x23mm and weighs 114g. It is available in Pistache Green,Russet Black, Ice Silver and Jewel Green.
The built in software is able to extract important "point" of the photo and submit it to the search engine. You will then get a result if it is found in the database.