Fujitsu shows us it's fold-out keyboard UMPC Concept in Milan's Triennale di Milano as part of an Japanese Design exhibition. As you can see in the picture, it features a fold out keyboard and it will be the size of a CD case.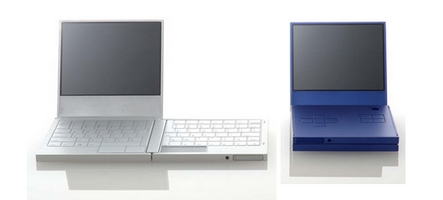 Another concept from Fujitsu is "flexbile-use PC" which is less surprising.
It's essentially a three-way system: keyboard, display and computer. These three components connect wirelessly, so you can lift off the screen and carry it around, interacting with the computer unit using a stylus, tablet fashion.