Leica announces its new Digital camera – the Leica C-LUX 1. Other than the brand, Leica C-LUX 1 is exactly the same as Panasonic FX-01. It has a 1/2.5″ CCD sensor with 6.37 million pixels with ultra short shutter delay, precise autofocus measurement, and a generous selection of scene modes make it ideal for taking great pictures effortlessly.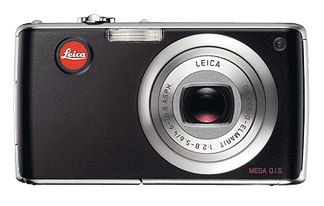 The Leica wide-to-telephoto zoom lens is equivalent to a 28-102 mm in the 35 mm format with 3.6x Opticla zoom, suitable for interiors, portaits, scenics, and more. Thanks to the built-in optical image stabilizer and the high-sensitivity setting of up to ISO 1600, it can capture exquisitely sharp photos even in candlelight or of moving objects. And it has a high resolution 2.5-inch display. The camera measures 94.1 x 51.1 x 24.2 mm and weighs 132 g.
The product will be available in Back and Silver colours.