Samsung has introduced a new dual-OS tablet called ATIV Q that runs both Windows 8 and Android. It allows users to switch between the Windows and Android with a simple press of the home button, and you can share files the two OSes easily. You can even pin Android apps to Windows 8 for direct and quick access. The unique hinge design allows the device to be used four functional modes, including tablet, laptop, movie stand.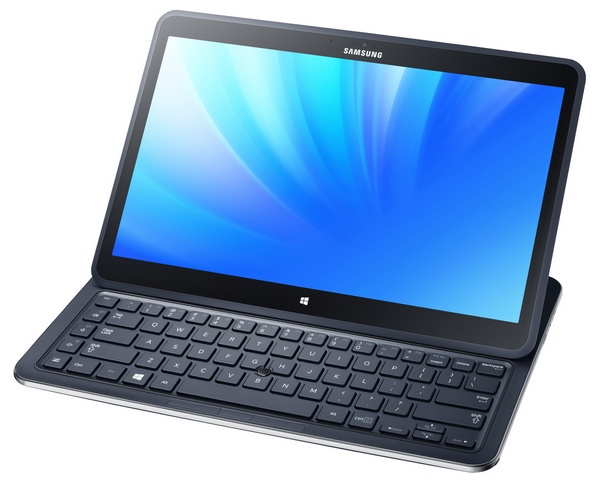 The ATIV Q sports Intel's Haswell Core i5 CPU with integrated HD4400 graphics an 4GB of RAM. It gets 128GB of SSD for storage. The tablet's 13.3-inch touchscreen has a super high resolution of 3200×1800 at 275ppi. The dual system hybrid has built-in keyboard and trackpoint so you can use it like a laptop, and S Pen is included for precise drawing and writing. Up to 9 hours of battery life is provided.
Other features include USB 3.0 port, HDMI output, microSD port, Bluetooth, WiFi and 720p HD webcam.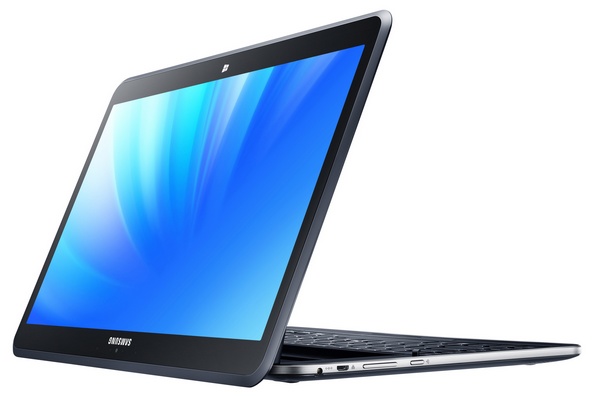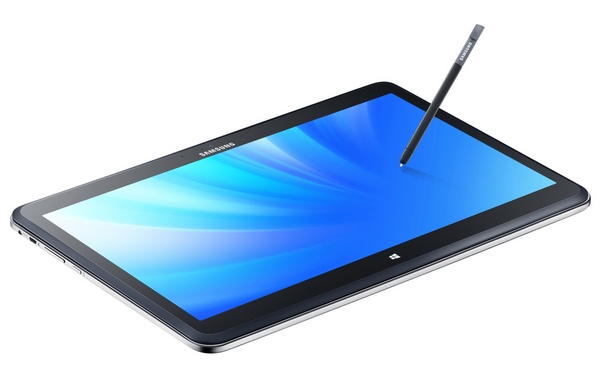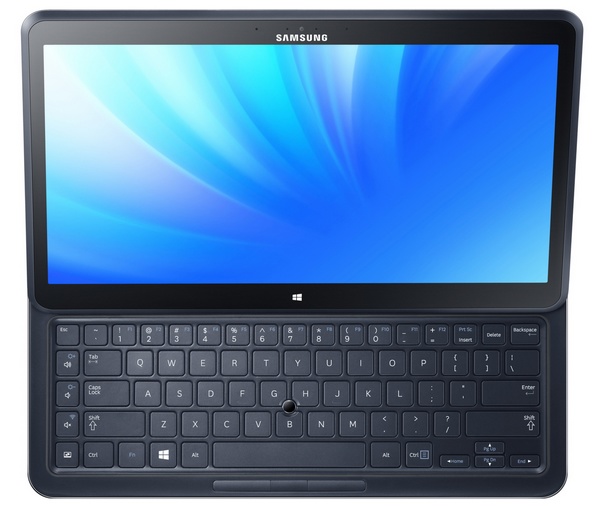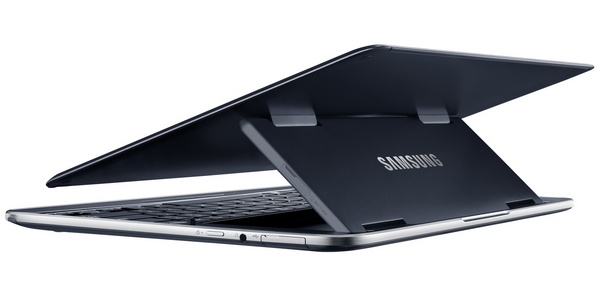 [Samsung]