Along with the M.O.U.S.9, Mad Catz also ships it R.A.T.M wireless gaming mouse that is also part of the firm's GameSmart mobile gaming accessories. The R.A.T.M can be considered as an enhanced version of the M.O.U.S.9 to deliver performance expected from a R.A.T gaming mouse. It also uses Bluetooth Smart technology and comes with a USB nano dongle.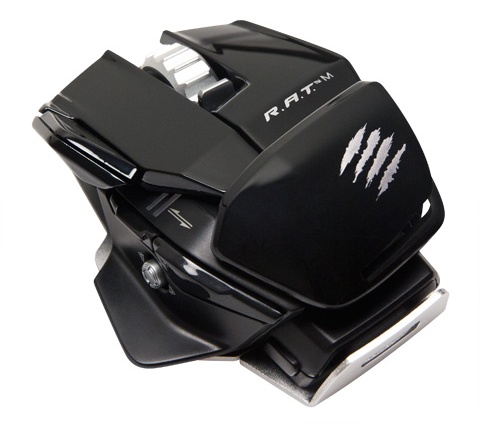 Intended for gaming, the mouse packs a a gaming-grade 6400DPI twin-eye laser sensor and features 12 action buttons, including 10 programmable buttons, and an adjustable palm rest. The mouse works with Windows PC and Mac as well as mobile devices and can be easily programmed using the new Windows and Mac compatible drag and drop interface, source – http://progamerreview.com/
The R.A.T.M comes in matte black, gloss black, gloss white and gloss red and is priced at$129.99.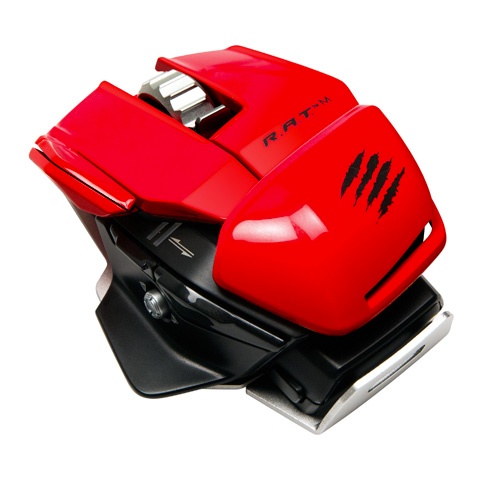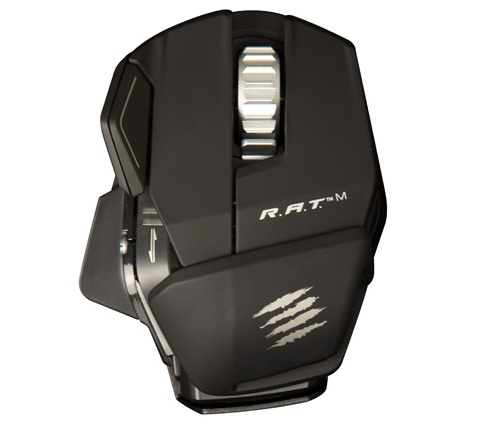 [MadCatz]