While Bose is not a new player in the headphones market, the company has just launched its first wireless headphones. Called AE2w, the over-ear headphones use Bluetooth technology for wireless music streaming from Bluetooth-enabled devices, allowing users to enjoy music and movies without hassle of wires. It can connect to two devices at the same time and allows users to switch between music and calls easily.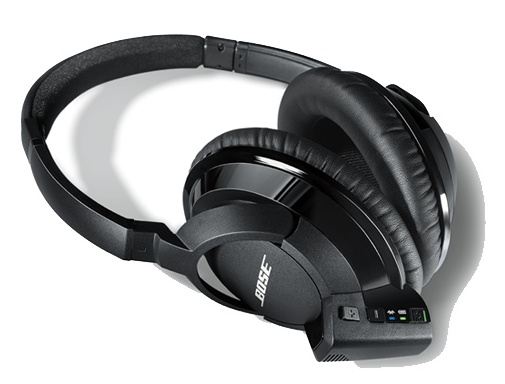 The AE2w comes with a removable Bluetooth control module to pair with your mobile devices such as smartphones and tablets wirelessly. The module is an important component of Bose's wireless headphones. Not only it provides volume control buttons, on/off buttons, LED indicators and a multi-function button that allows users to control iPhone or iPad playback and track control functions, it alo packs built-in microphone for making hands-free phone calls and for users to talk to voice control apps such as Siri and Google Search.
The lightweight headphones features Bose's TriPort technology to deliver full-range sound. Its adjustable headband and cushioned earcups offer a comfortable listening experience, while the internal li-ion battery offers 7 hours of playback and 200 hours standby. The earcups can fold flat for easy storage in the included carrying bag. Included with the headphones are a USB cable for recharging and a audio cable for direct connection with audio source.
Bose AE2w is priced at $249.95.