Most of the notebook docks on the market now are wired solutions, meaning you still need a cable to connect the dock to the notebook, or you have to attach your notebook onto the dock. Dell's newly launched D5000 WiGig 802.11ad Wireless Dock changes this, with the ability to connect with compatible notebooks, such as Dell's Latitude 6430u and E6430, wirelessly via WiGig 802.11ad.

With the D5000, you can connect monitors, keyboard, mouse, printers and other devices to your notebook wirelessly. Equipped with DisplayLink's DL-3900 chip, the dock offers HDMI and DisplayPort video connectivity for dual monitors. It also provides three USB 3.0 ports, one RJ-45 Ethernet LAN port and an audio jack. Using WiGig connectivity, powered by tri-band wireless technology from Wilocity and Qualcomm Atheros, the wireless dock create connections at speeds up to 10 times faster than WiFi 802.11n for smooth video transmission with low latency and a performance on par with wired connection. It has a range of 10 meters.
Dell's D5000 wireless dock is available as an option for the Latitude 6430u Ultrabook. It is priced at $269.99.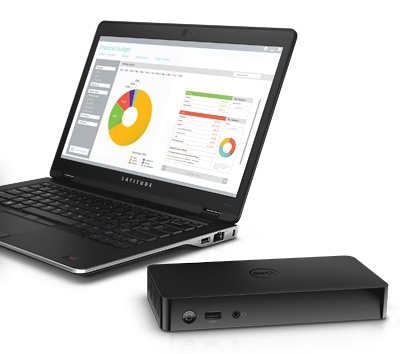 [Dell][Businesswire]