Precise Biometrics' Tactivo accessory for the iPad 4 has got MFi approval from Apple. Basically, the Tactivo is a smart case with built-in smart card and fingerprint reader, adding strong authentication options to the iPad. The newly MFi-approved iPad 4 model uses the new Lightning connector that connects directly to the iPad 4.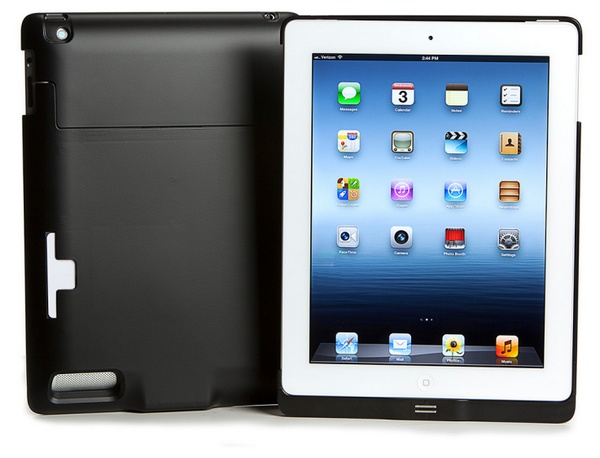 The smart card reader of the case supports ISO 7816-4, T=0 & T=1, Class A & B standards and PIV, PIV-I, CAC, and TWIC cards as well as Precise Match-on-Card, while its biometric reader sports capacitive swipe sensor with 381 dpi resolution and supports ISO/IEC 19794-2 CC /ANSI 378 standardized template format. As a case, the Tactivo protects the iPad from bumps and drops and offers access to all iPad buttons and connectos, and it is designed to work with iPad Smart Cover. The company has also a model for iPad 2 and iPad 3 with 30-pin dock connector.
The company has released the Precise iOS Toolkit for developers to integrated the Tactivo smart case with 3rd-party apps. The case is made in the USA.