Western Digital (WD) is shipping the world's slimmest Blue 2.5-inch ultra slim hard drive. Measuring just 5mm thick, the drive is designed for integration into slimmest devices, such as Windows tablets and Ultrabooks. The drive uses SATA 6Gbps interface and operates at 5400RPM. WD will also release the Black 5mm solid state hybrid drives (SSHD).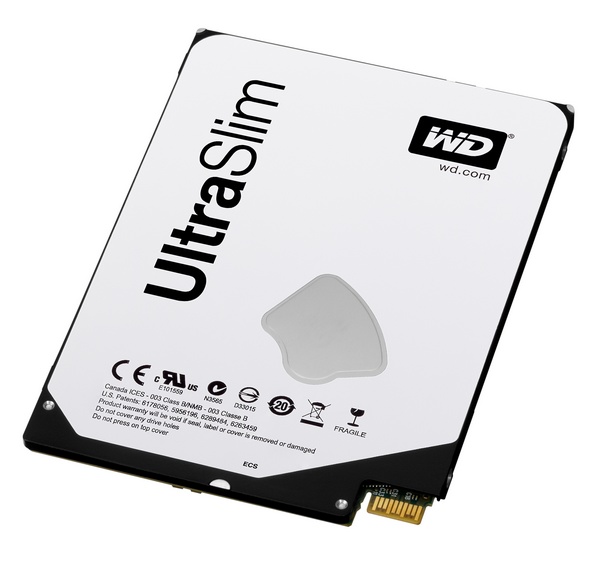 The 5mm super slim drive is about 36% lighter than standard 9.5mm drive. The new micro PCBA also reduces drive mass by 47%. The drive was designed with stronger aluminum materials and a harder Tied-Shaft motor which increases drive pinch strength as much as 30%.
The 2.5mm Blue drive features Edge Card technology to maximize the mechanical sway space in the hard drive and ensure shock performance, and the small form factor SFF-8784 Edge Card Connector to receive power from and interface with the host I/O bus. It sports StableTrac to reduce system-induced vibration and stabilize platters for accurate tracking  and Dual Stage Actuator to improve positional accuracy over the data track.
WD's 2.5-inch 5mm ultra slim drive (model WD5000MPCK) is available in 500GB and is available for $89, while the WD Black 2.5mm SSHDs are currently shipping to OEMs.