BlackBerry's Z10 smartphone is available and if you've already got one, you may be interested in PowerSkin's new battery case (model BC01BYB101-BK) for the Z10. Claimed to be the first battery case made for the Z10, PowerSkin's one-piece silicone, soft-touch case provides protection and power for all day.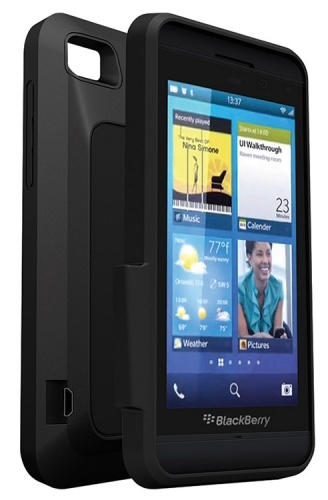 Like the model for iPhone 5, the BC01BYB101-BK has 1500mAh battery, which is able offer up to 60% more talk time and 60% longer standby time. With a simple press of the on/off button, users can start charging the Z10 instantly, and the case has indicator lights for showing charging status and battery level. Using the included USB cable, you can connect the BlackBerry to computer to sync and charge without removing the case. The case is NFC-enabled, meaning you can still use the NFC functionality of the Z10 for file sharing.
Other than providing extra power, the PowerSkin also protects the BlackBerry Z10 from shock and dust. Yet, it is lightweight at just 0.19lbs. You can get the case for $79.99.