There are many battery phone cases and portable power banks on the market. The main reason for that is that the internal battery of most smartphones are just not enough, especially when you are travelling, and you need a backup. Japanaese firm Buffalo has launched the new Voltissimo line of super quick portable charger that not just do the job, but also do it really quickly.


Work just like other power banks, the Voltissimo series of chargers are super quick chargers that can fully charge iPhone's 1440mAh battery in just 15 minutes. It has two USB charging ports and offers a combined output of 3A (max 2.4A output when only one port is used). You can use it charge all USB-powered devices, including iPhone, iPad and Android devices. There are four LED lights to show to the battery level.
The Voltissimo is available in 8000mAh (model BSMPB0180) and 4000mAh (model BSMPB0140) models. To enjoy super fast charging, you need to pay a premium. The prices are 22,600 Yen (US$240) for 8000mAh version and 18,060 Yen (US$192) for the smaller model. A standard AC adapter is included and Buffalo also release the optional super-quick charging AC adapter (model BSMPB01ACBK) for charging the portable battery faster.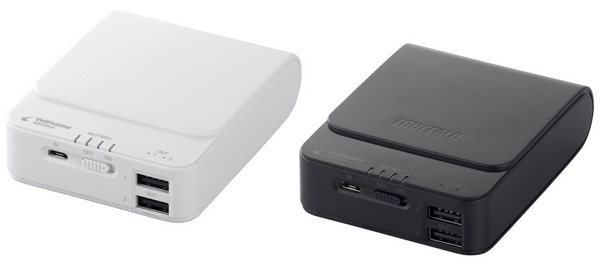 [Buffalo]