Along with the new 7-inch FonePad, Asus also introduced the latest addition to its PadFone line, the PadFone Infinity phone-tablet combo at the MWC 2013. Successor to the PadFone 2, the new combo includes a bigger 5-inch smartphone and a tablet docking station with a higher resolution display. The new PadFone also gets a more powerful processor and a new unibody design crafted from aerospace-grade aluminum. Like Asus' other PadFones, you can use the Infinity standalone as a phone, or you can turn it into a tablet by slipping it into the back of the tablet docking station.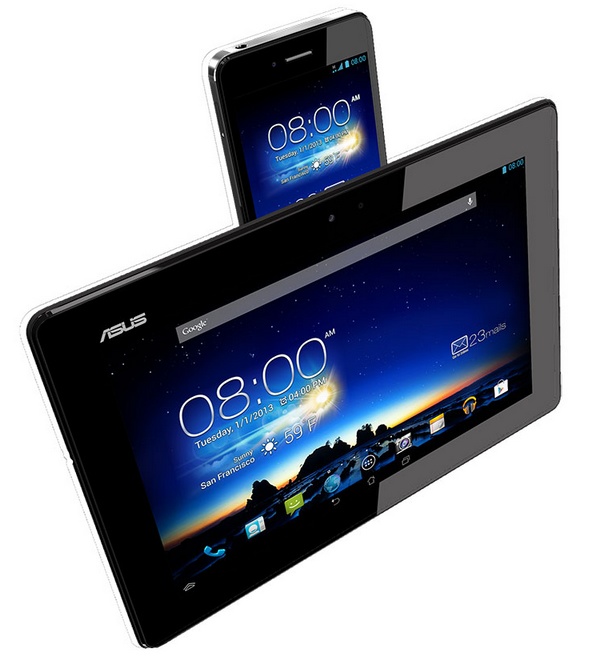 The 2-in-1 hybrid includes the PadFone Infinity 5-inch smartphone and the 10.1-inch PadFone Infinity Station tablet dock, and both of them have Full HD 1920×1080 Super IPS touchscreen display. The phone features a 13 Megapixel main camera with f/2.0 lens and a dedicated image processor for enhanced low-light image quality. The camera is capable of capturing up to 100 sequential photos at 8fps and Full DH 1080p video recording.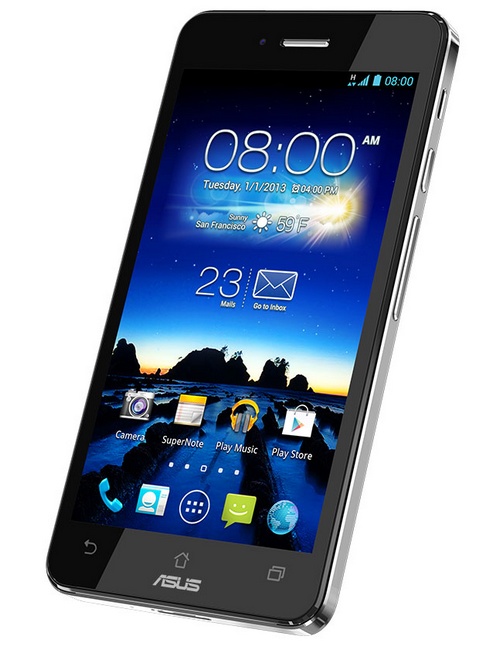 The new 5-inch PadFone is powered by the next-generation Qualcomm SnapDragon 600 quad-core chip with Adreno 320 GPU, and 2GB of RAM for high performance. Running Android 4.1.2 Jelly Bean, the combo shares data and settings and features DynamicDisplay that will reformat running apps to fit larger display when the phone is docked to the Station. The Infinity comes with 64GB of onboard storage and supports 4G LTE and DC-HSPA+ high-speed mobile data network as well as GPS/GLONASS, NFC, Bluetooth 4.0 and WiFi. Both the phone and the tablet station has front-facing camera for video chat. You can also find SonicMaster audio enhancement.
The PadFone's 2400mAh battery can provide up to 19 hours of 3G talk time, which increases to up to 40 hours when docked into PadFone Infinity Station. The station's battery capacity can full recharge the phone by three times, according to Asus.