Satechi launches a new aluminum hard drive enclosure for 2.5-inch hard drives. What's so special about this portable, lightweight case is its USB 3.0 and eSATA dual interface for fast data transfer. The enclosure can turn a 2.5-inch internal drive into an external drive, ideal for people who want to make use of their spare 2.5-inch hard drive or SSD.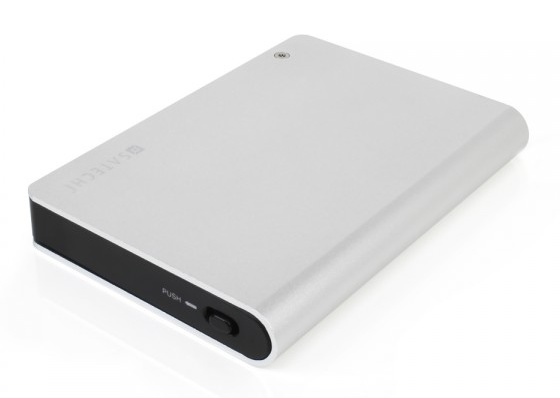 Satechi's aluminum HDD enclosure can house 2.5-inch SATA I/II/III  hard drive or solid state drive of 9.5mm and 12.5mm thickness. With USB 3.0 SuperSpeed interface, you can install a SSD to create a super fast external storage devices. The enclosure measures 5.3 x 0.6 x 3.5-inch and weighs 6.8oz, and its aluminum look matches Mac computers. Powered through USB, no additional power cord is needed.
You can get the Satechi USB 3.0 aluminum enclosure now for $39.99.