Alongside the new Nikon 1 J3 and S1, the camera maker introduced the WP-N2 waterproof case for users to bring their caera under the water. With this waterproof case, your J3 or S1 becomes a powerful underwater camera. Working with the new Underwater White Balance setting found in both J3 and S1, the case allows users to capture underwater images with natural color.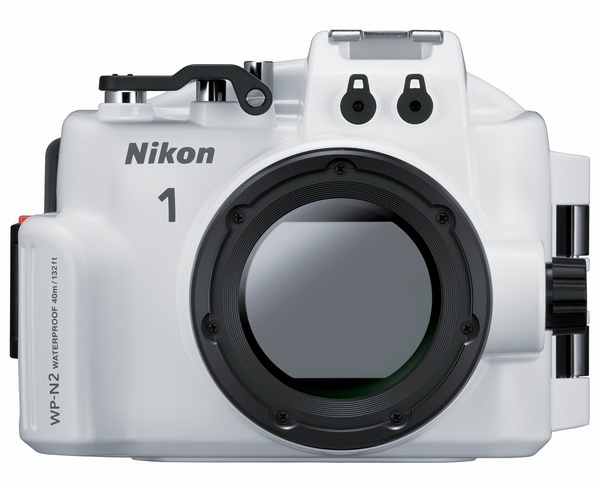 The lightweight WP-N2 waterproof case is compatible with Nikon's new 1 J3 and S1 cameras attached with 1 NIKKOR VR 10-30mm f/3.5-5.6 lens, and supports lens zooming without the need for additional accessories. It is waterproof to up to 40 meter (131 feet) water depth, and provides easy access to shutter lever and movie-record button. During underwater shooting, camera flash can be turned on or off and the case is compatible with SEA&SEA SUNPAK's underwater speedlight YS-D1.
The Nikon WP-N2 will be released next month for $732.96.