Sharp announced in Japan the PN-K321 32-inch professional display with a 4K2K resolution of 3840×2160. Using IGZO LCD technology and Edge-lit LED backlight, Sharp's new display offers high resolution in a super slim factor. Thanks to IGZO (Indium Gallium Zinc Oxide) technology, the display also consumes less energy than LCD displays currently on the market.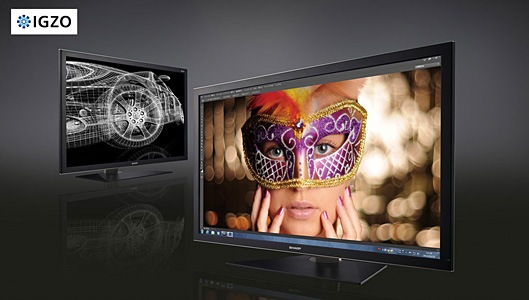 Sharp's PN-K321 delivers 4K 3840×2160 resolution in 32-inch screen size, offering a pixel density of about 138ppi. Measuring just 35mm thick, Sharp says that the PN-K321 is the industry's thinnest 4K display. The monitor also features 250cd/m2 brightness and is able to show over 1 billion colors. It provides HDMI and DisplayPort inputs and RS-232C control port. There are also 2Wx2 stereo speakers.
Sharp plans to release the 4K IGZO display in February in Japan for 450,000 Yen (US$5480). Other than professional desktop monitor, the company is also implementing the IGZO technology in displays for smartphone, tablet, and HDTV.