Following the W899 and W999, China Telecom, a state-own mobile carrier in China, and Samsung has partnered to bring the world another flip-style dual-screen Android smartphone, the SCH-W2013 endorsed by Jackie Chan. The new premium dual-screen smartphone is boosted by a quad-core 1.4GHz processor and runs Android 4.0 operating system.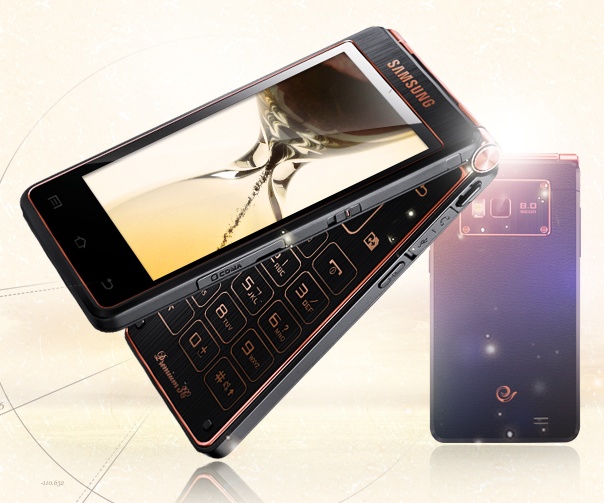 The SCH-W2013 sports two 3.7-inch Super AMOLED 800X480 touchscreen display so that users can use apps and browse the web without flipping open the phone. It has a 8 Megapixel main camera with Full HD video recording and a 1.9 Megapixel front-facing camera for video chat with friends and family. The dual-screen handset also comes dual-mode support capable of handling both GSM 900/1800/1900MHz and CDMA 800/1900MHz networks. It also supports Bluetooth 4.0, WiFi 802.11a/b/g/n wireless connectivity. You can find 16GB internal storage and a microSD/SDHC card slot for up to 64GB cards.

The SCH-W2013 gets a 1850mAh battery. The phone will be launched as part of a charity program to help victims in Yunnan Zhaotong earthquake to rebuild their home. It will be priced between 18,000 (US$2891) and 20,000 (us$3213) Chinese Yuan.