A company called mLogic introduces the mDock, a docking station and backup solution for Apple's MacBook Pro. The device replicates the ports located on the side of unibody 13- and 15-inch MacBook Pro laptops, and the idea is that users can attach peripheral such as monitors, speakers, printers, USB hard drive to the mDock and thus eliminate the repetitive hassle of plugging and unplugging of these devices to and from your MacBook Pro.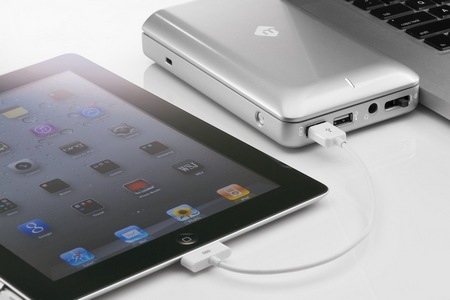 Not just a docking station, the mDock is also a backup drive for your Mac. Available in 500GB and 1TB capacities, the unit backs up the Macbook Pro via Time Machine. It has a sleek, fanless design and aluminum enclosure to complement the MBP. The mDock has onvenient front-facing USB and headphone jacks  and a front-facing 10W charge port to charge iOS devices quickly. You can also add the optional mDock Amigo that offers an iPhone/iPod dock for syncing and charging, and a MagSafe Power Adapter holder.
The mDock is priced at $279 for 500GB and $339 for 1TB.