Western Digital (WD) introduces its fastest My Book external hard drive system ever, the My Book VelociRaptor Duo dual-drive storage system built to deliver ultimate performance to Mac users and creative professionals. The system combines two 1TB 10,000RPM WD VelociRaptor hard drives with two Thunderbolt ports for ultimate speed and performance.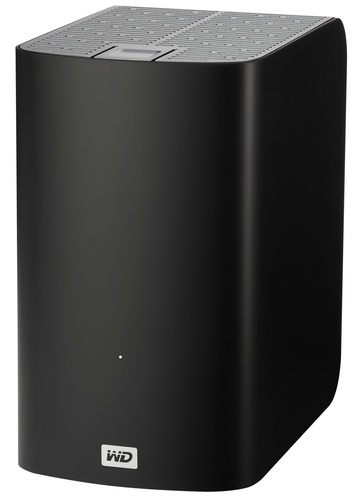 With high-speed, high-capacity drive and super fast data port, the VelociRaptor Duo is ideal for editing high resolution video, 3D rendering, graphic design, and other demanding digital media applications. The dual-drive system delivers data transfer rates of up to 400 MB/s. According to WD, the system can transfer 22 GB full-length HD movies in less than 65 seconds, 2000 5 MB pictures in less than 33 seconds and over 500 5 MB songs in less than 8 seconds.
The My Book VelociRaptor Duo can be configured to operate in RAID 1 mode for speed and capacity or in RAID 1 for data protection and security. The two drives inside the VelociRaptor Duo can also be set to JBOD (Just a Bunch Of Disks) mode to use as two individual drives and select between HFS+J or ExFAT per disk. With two Thunderbolt ports, you can daisy chain more drives for more speed and large storage capacity. The unit is user-servicable that in case you want to replace a drive, you can simply open the case and replace the drive with another one.
The My Book VelociRaptor Duo Thunderbolt storage device starts at $899.99.