MetroPCS announced the world's first commercial launch of Voice over LTE (VoLTE) services and releases the world's first VoLTE-capable phone, the LG Connect 4G (model MS840). Currently, 4G LTE phones handle voice calls using 2G or 3G network, with VoLTE service and handsets, calls to and from the handset will use LTE network, regardless of the handset or network used on the other end of the call.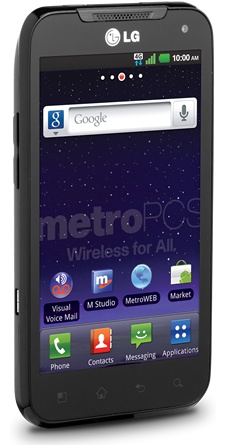 The LG Connect 4G is powered by a 1.2GHz processor with 1GB of RAM. It features a 4-inch NOVA touchscreen display, a 5 Megapixel camera with 720p HD video recording, a VGA front-facing camera for video chat, Bluetooth and WiFi connectivity. The phone comes with 1.78GB of internal memory and supports UP TO 32GB microSD/SDHC. Android 2.3 Gingerbread is the operating system of the smartphone.
The Connect 4G is available for $249.99 without contract.
[MetroPCS 1|2]